We give you awesome opportunities
for your music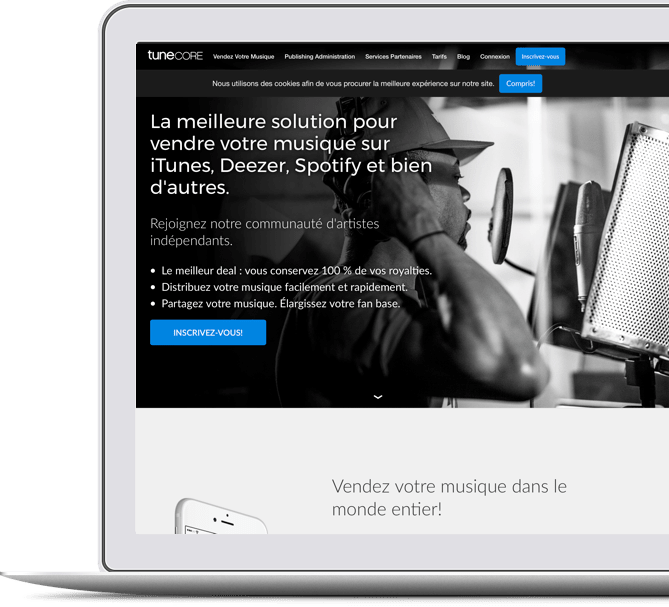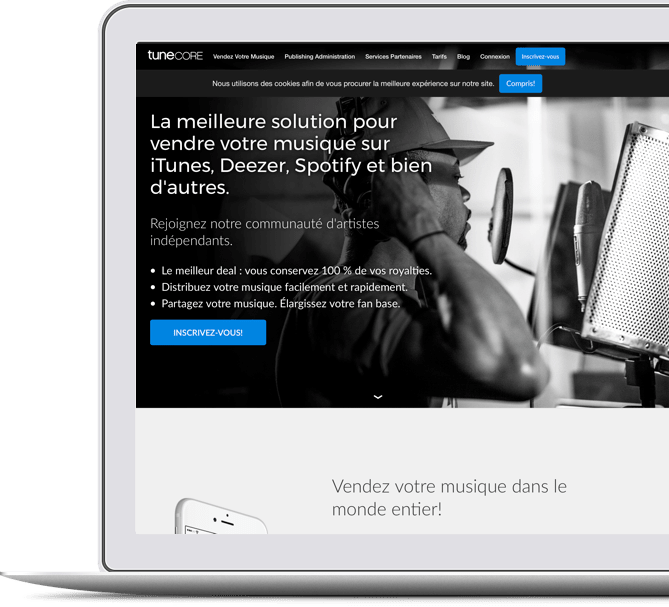 Thanks to our partnership with Tunecore, get a 20% discount on your next releases!
TuneCore Music Distribution can put your music on the most popular music stores so your fans can listen to you all over the world. They get to hear your songs on iTunes, Spotify, Amazon Music, Deezer, Google Play….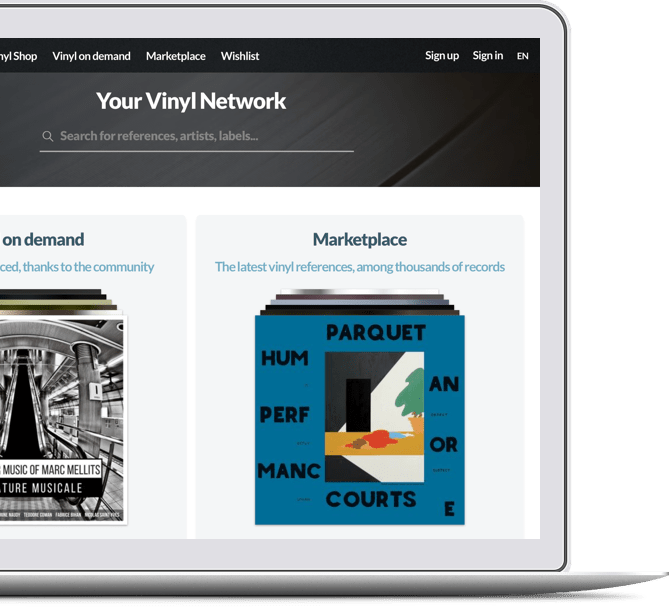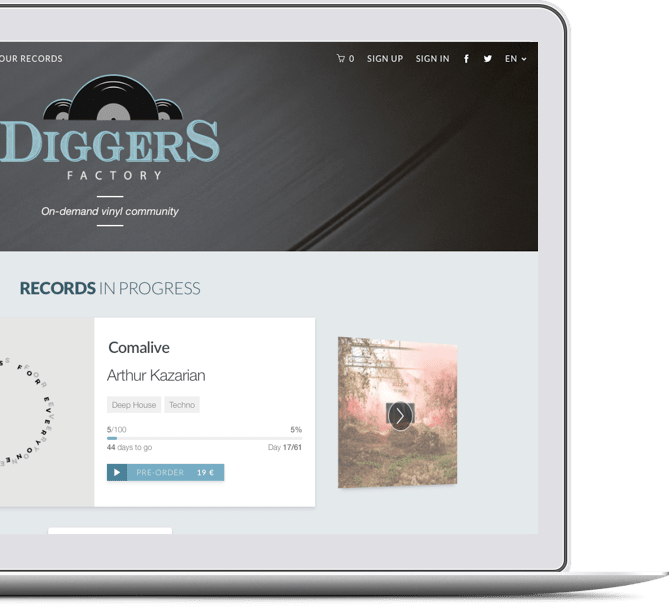 You already probably know it but vinyl records are back in the game, and you know what?
Diggers factory is the best solution to help you out with a wonderful on-demand solution to produce and press your records for free and without any risk.