How it works
What is SoundBirth for?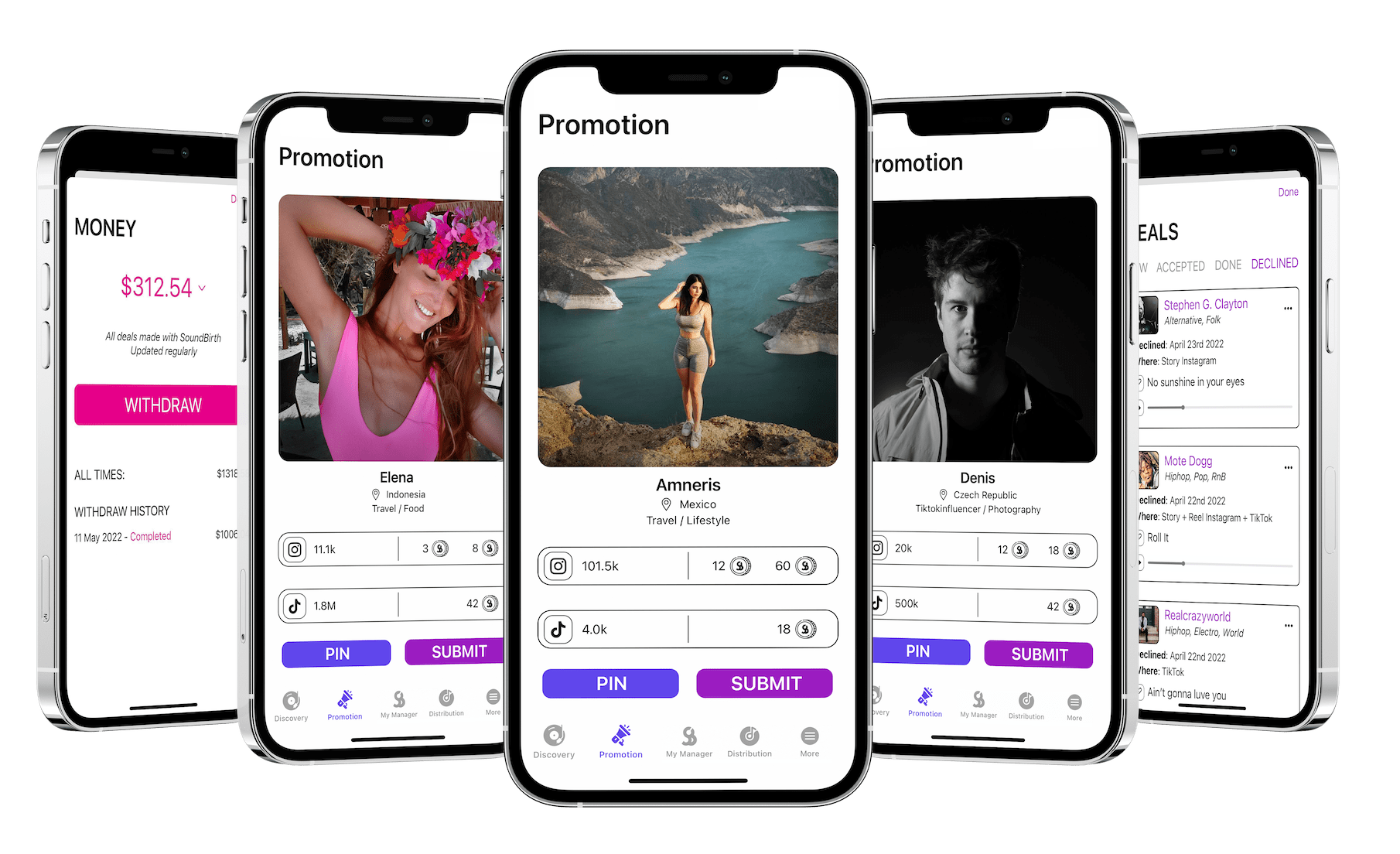 SoundBirth is the music manager in a mobile app for emerging music artists, available at anytime. This is also the place where talent scouts discover new talented acts.
SoundBirth offers the best artists services to help independent performers grow their career. (Playlists, Promotion, Resources about the music industry and ask for any question they might think of to our team of Managers).
Please note that there is no cut or additional charges on SoundBirth, Premium members have access to all our features and have the chance to be discovered by our Talent Scouting team.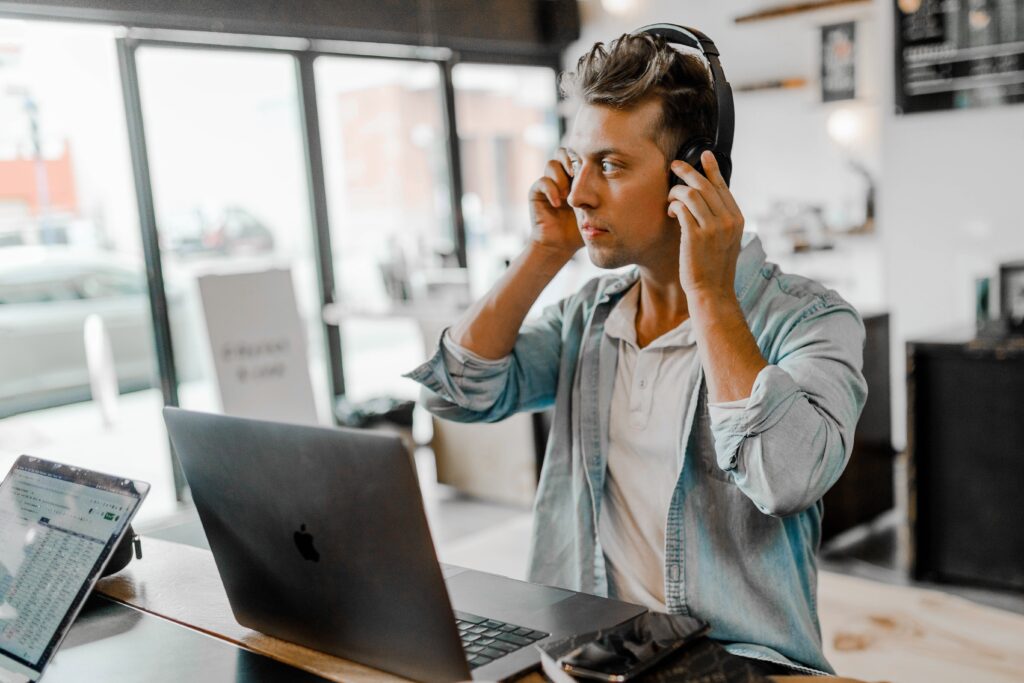 What's next
Our A&R team uses the data generated within SoundBirth App and on the DSPs (streaming platforms) to discover and highlight rising talent.
Every month, we submit artists we believe in to a listening committee composed of music professionals. When artists are unanimously chosen, SoundBirth will put them in the spotlight in front of thousands of professionals from our network via our "SoundBirth Monthly talents" newsletter.
In addition, talent scouts can connect directly to artists from the "Discovery" tab via the "Collabz" feature, or choose to receive talents highlighted on the month's selection.
SoundBirth is the place where talents meet their professional partners and grow their careers.
The music manager in one app.