Here for you now
SoundBirth App will become your best ally to make it in music.
The best services to guide you through your journey to success.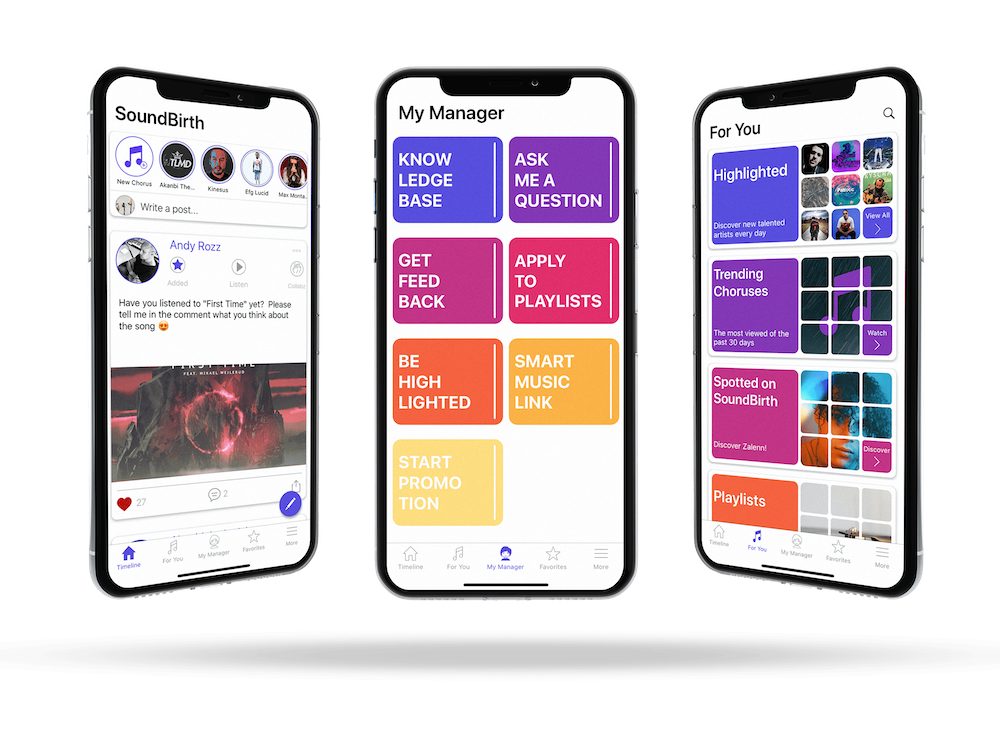 Go further with your Manager
Have a Manager by your side
Do your promotion with experts
Get feedback on your music
Get on streamed playlists
Get tips for your career
#NoLongerAlone
#MusicNextGen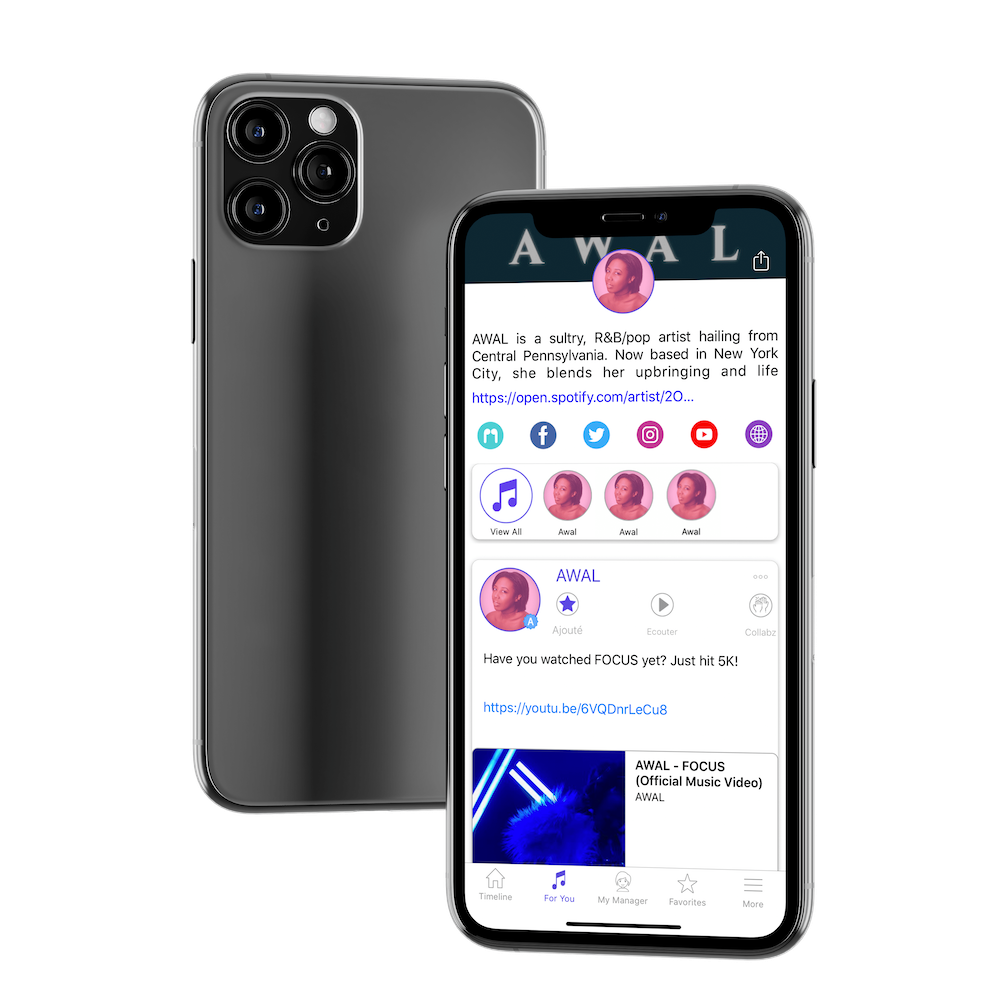 We Make it easy to connect
With Labels, Publishers, Booking Agents,…
1 – Share your best Chorus on SoundBirth
2 – Get spotted by our talent scouting team
3 – Be Highlighted in front of thousands of professionals
Gather Everything
All your digital universe in one place: your social networks, tour dates, your website, your music on every streaming platforms…
Best Artist Services
Be Highlighted, get Smart Music Links, start your promotion with experts, talk to a Manager, get constructive feedback…
Boost your Streams
Our curators are doing the greatest playlists. Apply to them from SoundBirth, get discovered & grow your fanbase!
Be guided #NoLongerAlone
The music industry is in perpetual change & we're here to guide you. All you have to do is focus on your music from now on.
Get in our Playlists
1 – Download SoundBirth
2 – Go on "My Manager"
3 – Apply to our Playlists
Let's Get Started
Ready to make a real change?
Let's build this thing together!